VISITOR UPDATE-
We fully understand that once again this is an unsettling time, and we want to ensure that visitors feel completely safe when visiting us. The health and safety of our visitors & staff is our number one priority; therefore, we have made the decision to tighten our covid restrictions again:
👥 We have significantly reduced our capacity inside the attraction.
⏰ Visit times will continue to be limited to 2.5 hours, and cannot be extended. You must arrive on time for your time slot.
😷 We ask visitors to wear Face coverings inside. Except those who declare a government-listed exemption.
🧽 Our staff will continue to clean thoroughly and ensure that we are fully covid secure.
🧼👏 We ask visitors to wash their hands regularly and to use our hand sanitising stations inside.
Let's work together to stay safe! 🧡
During your visit –
Whilst inside, we ask you to continue to keep to our social distancing markers throughout and we ask visitors to wear face coverings inside. (Unless you have a government listed exemption).
Visitor numbers will still be limited each day, and arrival times staggered to ensure social distancing is met at all times.
We are only accepting card payments, throughout the attraction.
All attractions will be open as well as our popular Character Meet and Greets. We ask you to respect our ride rules whilst inside.
Our Slime Café is open.
Customer toilets are open.
We'll have plenty of staff on hand to answer any questions, reassure any worries, and help you to adapt to our changes.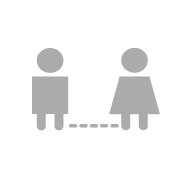 Please respect other visitors and our staff's personal space, by socially distancing.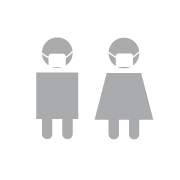 Whilst inside, we ask you to continue to wear a face covering. Unless you are under the age of 11, or declare that you have a government listed exemption.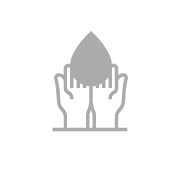 We have over 30 hand sanitising stations location throughout the attraction, in addition to hand washing facilities. We encourage visitors to use these regularly.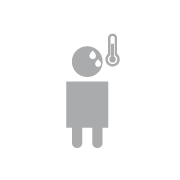 We are respectfully asking visitors who are showing symptoms of Covid-19 not to visit the attraction.
What we're doing
To facilitate the re-opening of  Nickelodeon Adventure Lakeside we have implemented enhanced health and safety measures and followed Government advice for the safety of our staff and guests including conducting a full Covid Secure Risk Assessment.
We are limiting the number of people who can visit so that we can safely manage people and enabling social distancing between visitors, and between visitors and staff.
For a full list of the measures please see our website or ask any member of our staff.
However there remains an inherent risk of exposure to Covid19 in any public place where people are present which cannot be entirely eliminated.  Covid19 is a contagious disease that can lead to severe illness and death. Consequently, it is imperative that all those visiting Nickelodeon Adventure behave responsibly and respect the measures that we have put in place. Please do not visit Nickelodeon Adventure if you are experiencing symptoms of Covid19 or have any underlying health conditions or are otherwise vulnerable in any way that may put you at risk.
In the absence of any negligence or breach of duty by us, visiting Nickelodeon Adventure is entirely at your risk.
Please help us to keep each other healthy.
You can read our full legal statement here.
Queue Control
We have introduced manned queuing systems to ensure social distancing can be maintained in our main entrance, rides, interactives, toilets, catering outlets and our gift shop.
Rides
Loading and unloading of the rides may take longer than usual as we respect social distancing. All rides are sanitised between each use. Ride queues may be longer because of this.
Soft Play and Climbing Tunnels
Our Teenage Mutant Ninja Turtle soft play and climbing tunnels are currently open. Capacity in these areas will limited on busier days, and we ask visitors to respect others and follow our time limits when inside.
Frontline Staff
To protect our visitors and staff, screens have been installed at all our tills and serving locations. Staff will be wearing face masks, and PPE where appropriate.
Cleaning
We have enhanced cleaning and disinfecting schedules across the park, including toilets, high touch areas, and hand rails.
What we're asking of you
Wear a Face Covering
Whilst inside, we ask you to continue to wear a face covering. Unless you are under the age of 11, or declare that you have a government listed exemption. 
Wash your hands, and keep the barnacles away!
We have over 30 hand sanitising stations throughout the attraction, in addition to hand-wash facilities, to encourage regular hand washing.
Keep your distance
To help you keep a safe distance from others, we've introduced social distancing markers throughout the attraction.
Card Payments
All payments will be card only.
Know when to stay away
We are respectfully asking visitors who are showing symptoms of Covid-19 not to visit the attraction.
Pushchairs
To maintain a safe environment, we ask that pushchairs are kept with you at all times.
How do I book?
You can book a ticket on our website. You will need to book both a day of visit and an arrival time slot. Arrival time slots will be at 30 minute intervals starting at 10am and ending at 1pm on term time weekdays and 3.30pm on weekends and school holidays, to allow a reduced amount of visitors entering the attraction at any one time. You must arrive at the attraction in your 30 minute arrival time slot to guarantee entry. Our reservation system will show you which arrival time slots are available for the selected day of your visit. The arrival slot is 30 minutes long. However the visit slot is 2.5 hours long from commencement of arrival slot.
How many tickets can I book?
You may book a maximum of 12 tickets for one arrival slot.
I'm a member, do I need to book?
We are limiting the number of visitors in the attraction at any one time to ensure we can all maintain a safe distance. For this reason and to guarantee entry, all visitors and members will need to book online using our reservation system.
Do I need to book for someone under 90cm?
You do not need to book a ticket or space for a child under 90cm. 
I've lost my Membership card, how do I book?
If you get in touch with us soon we can look up your Membership and let you have your number ready to book. You will then need to pop into our admissions desk to collect a replacement card before you can enter the attraction.
I'm a 2020 Member, will my membership be extended?
All 2020 Memberships have been automatically extended and will now expire on 31/8/2021 (you will not be issued a new card). 
When will Memberships be back on sale??
Membership sales are currently suspended, we will announce once 2022 memberships are going on sale. 
Are Character meet and greets taking place?
Character meet and greets will be taking place at different times throughout the day, however they will work slightly differently to how we are used to. Meet and Greets will take place inside one of our party rooms at a distance. 
What to do on arrival?
You will need to bring your valid ticket and arrival time slot reservation with you ready to show our staff. A digital version is preferred. You will not be able to gain access to the attraction without this.
Can I come in and out, can I stay all day?
In order to maintain social distancing your ticket allows you one visit of a maximum of two and a half hours from the commencement of your arrival timeslot. So if you book the 10am to 10.30am arrival slot you will need to finish your visit by 12.30pm regardless of whether you arrive at 10am or 10.30am. This will ensure we maintain our reduced capacity numbers.
Will the toilets be open?
Our toilets will be open as normal. 
Do I have to wear a facemask?
Face coverings are required inside, therefore visitors will need to wear a face covering if they wish to visit Nickelodeon Adventure. Our staff will be wearing face masks at all times. Please ensure you bring a face covering with you. Unless you are under the age of 11, or declare that you have a government listed exemption.
Some exemptions apply which can be found detailed here 
Will food and drink be available?
Our Slime café will be open. There will be a selection of drinks, snacks, ice creams and hot food available.
Will the shop be open?
The Gift Shop will be open.
What safety measures are in place regarding Covid-19?
You can find out about all of our measures throughout this page, however in summary –
• Enhanced cleaning and disinfecting routines throughout the park
• Appropriate PPE has been provided for staff where required
• Perspex screens have been installed on all counters and at till points
• We have over 30 hand sanitising stations throughout the attraction
• Social distancing markers are in place
• All of our staff have been trained in our new policies and protocols and the way we work in many departments has been adapted.
We are following UK Government guidelines and may be amending these measures as and when the guidelines change.
BOOKING YOUR VISIT!
If you've read through the details above and would like to book your visit, you can do so using the options below. Just pick the one that applies to you and you'll be directed to our booking system.
We'll keep you posted on exactly what's happening across our social media and on our website!